Customer Success Manager - Technical
We're Building a World-Class Customer Success Team
You will be part of a team that ensures we have delighted & successful customers for life. Your work directly impacts the safety and wellbeing of students all over the world. You will literally be helping save lives and helping students prosper.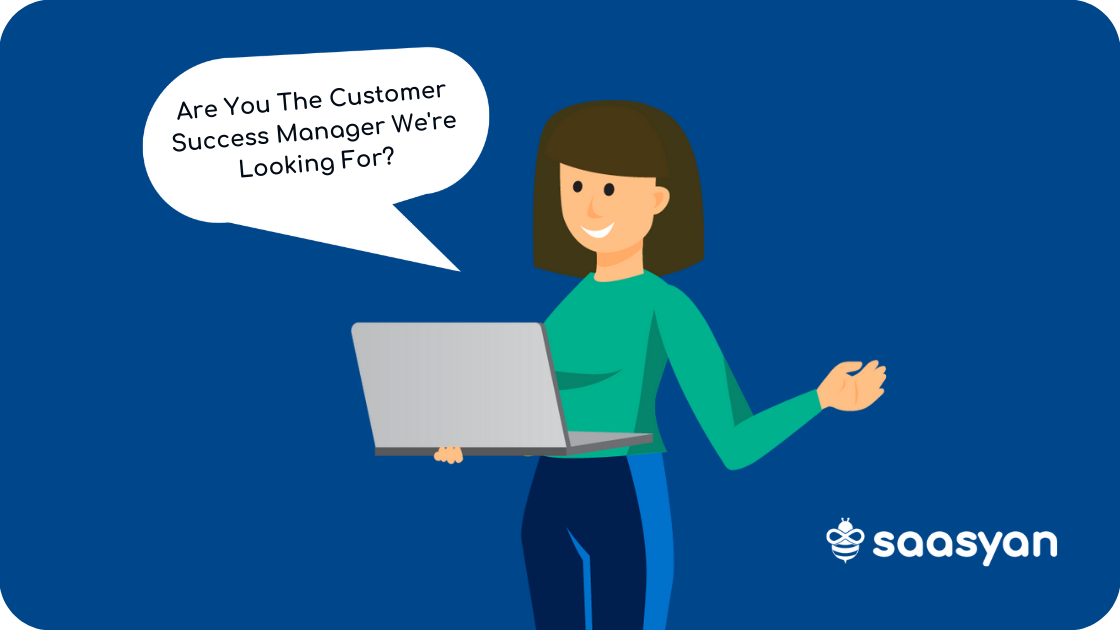 In this role, you will
Be a trusted advisor to school IT Managers and Student Wellbeing Leaders who rely on Saasyan's solutions for the safety and wellbeing of their students
Assist new schools evaluate and onboard to Saasyan's solutions
Assist existing schools get more out of Saasyan's solutions
Contribute to improving Saasyan's customer success function, processes and documentation
Collaborate with the Saasyan Product team on new requirements and features - as you will be hearing these first-hand from your direct work with our school customers
Collaborate with the Saasyan Community team, sharing with them insights and emerging trends you're seeing from our school customers.
Be challenged (as will everyone else in the company)
Experience disproportionate (to any other role you've had in the past) personal and professional growth
On Your First Day, We'll Expect You To Have
1-2 years' experience in a SaaS customer engineering, customer success or product support role
Superior written and verbal communication skills
Strong empathy for people responsible for student safety and wellbeing
A desire to create delightful customer experiences
Good instincts matched with analytical thinking
A love for speaking to people and solving problems
Demonstrate the ability to work effectively in a team
A honed attention to detail
A hunger and ability to learn new concepts quickly
A love for process and optimising processes for effectiveness, scale and efficiency
Providing pre-sales support to our sales team
Troubleshoot complex communication between clients and servers infrastructures on the fly.
Comfortable with writing technical articles
Proficient with troubleshooting a wide variety of applications using common tools
Experience with typical client and server operating systems as a user and/or Administrator (Windows, Linux)
Experience with SQL databases, Active Directory, LDAP, SAML and cloud-based IdPs
Familiar with reading and/or writing simple code is a bonus – preferably in the area of Python, Javascript and/or PHP.
Familiar with DevOps and AWS Cloud
Familiar and experience with Identity systems
Familiarity and experience with Web filters / Next-Generation Firewalls
Familiarity and experience with Microsoft 365 Administration
Familiarity and experience with Google Workspace Administration
A preparedness to adapt to new and changing tasks, processes and responsibilities
It's Great, But Not Required, If You Have
A degree in Engineering or Computer Science
Additional Information
The unique contributions of all Saasyans are essential to our success.
To make sure we continue to incorporate everyone's perspectives and experience in our products and culture, we never discriminate on the basis of race, religion, national origin, gender identity or expression, sexual orientation, age, or marital, veteran, or disability status.
All your information will be kept confidential according to EEO guidelines.
About Saasyan
Student safety & wellbeing is at the heart of our existence at Saasyan.
Today our AI-Powered SaaS solutions ensure the safety and wellbeing of over 400,000 students across 600 schools with advanced detection and intervention against cyberbullying, self-harm, suicide and threats of violence and terror.
Our solutions tightly integrate with the world's leading identity, cyber-security, collaboration and learning management solutions to provide monitoring, alerting, reporting and insights, giving peace of mind to principals, wellbeing practitioners, teachers, parents and school IT.
While at Saasyan we are pushing the boundaries with cutting edge cloud and AI technologies, we are also humbled by the fact that no technology company, no government, no school and no parent in the world has the definitive answer or solution when it comes to student safety and wellbeing.
So, beyond our technology leadership, we see ourselves playing a crucial role on the world stage as facilitators of #SafeVillage - a global community to engage in conversations, raise awareness and share knowledge with everyone who cares about student safety and wellbeing.
Founded in Australia and led by seasoned technology entrepreneurs, we are in fast scale-up mode with international expansion plans. Our mission has just begun. Are you coming on board?
Apply For This Job
Please send a thoughtfully written cover-letter and resume through this posting.