Product Support Specialist
We're Building a World-Class Product Support Team
You will be part of a team that ensures we have delighted & successful customers for life. Your work directly impacts the safety and wellbeing of students all over the world. You will literally be helping save lives and helping students prosper.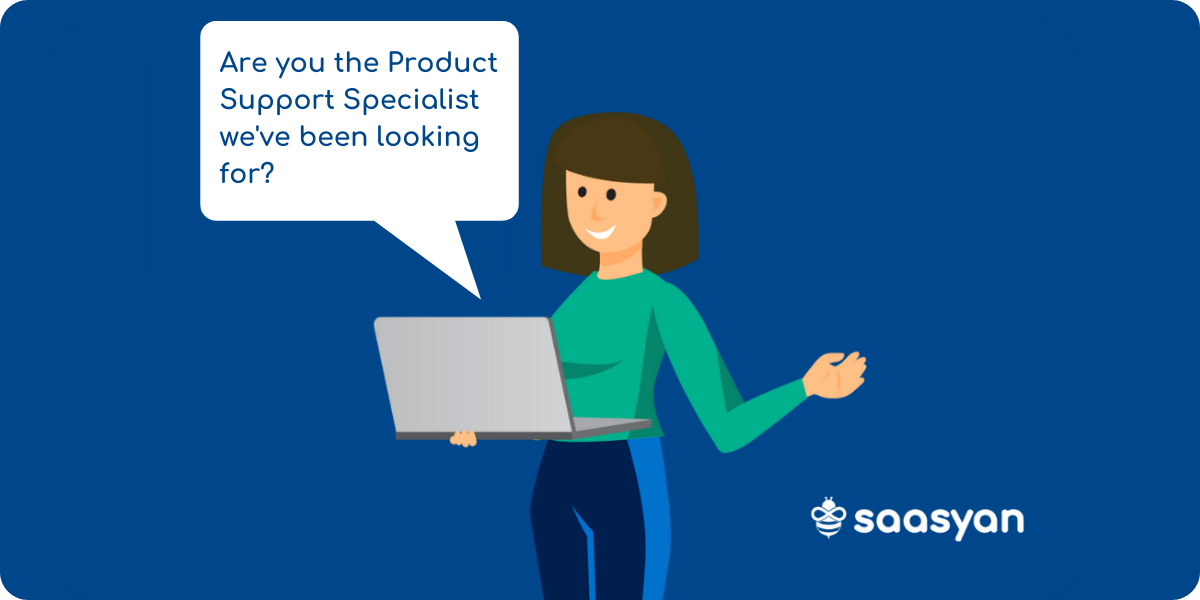 This is a pivotal role at the intersection of Cybersecurity, Cloud, Identity, Online Student Safety & Software-as-a-Service (SaaS)
You will have the opportunity to deliver solutions for:
Independent schools in Australia & New Zealand
State departments of education in Australia & New Zealand
School Districts in the United States
You will get the opportunity to have close collaboration with Saasyan's technology vendor partners (Palo Alto Networks, Fortinet, Zscaler, Sophos, Cisco, AWS, Okta, Microsoft and Google)
Your work directly impacts the safety and wellbeing of students all over the world. You will literally be helping save lives and helping students prosper.
In this role, you will:
Be a trusted advisor to school IT Managers and Student Wellbeing Leaders who rely on Saasyan's solutions for the safety and wellbeing of their students
Assist new schools evaluate and onboard to Saasyan's solutions
Assist existing schools get more out of Saasyan's solutions
Contribute to improving Saasyan's customer success function, processes and documentation
Collaborate with the Saasyan Product team on new requirements and features - as you will be hearing these first-hand from your direct work with our school customers
Collaborate with the Saasyan Marketing team, sharing with them insights and emerging trends you're seeing from our school customers.
Be challenged (as will everyone else in the company)
Experience disproportionate (to any other role you've had in the past) personal and professional growth
On Your First Day, We'll Expect You To Have:
1-2 years' experience in a SaaS customer engineering, customer success or product support role
The ability to adopt a systematic approach towards identifying and then solving a problem or issue at hand
A preparedness to adapt to new and changing tasks, processes and responsibilities
Superior written and verbal communication skills
Strong empathy for people responsible for student safety and wellbeing
A desire to create delightful customer experiences
Good instincts matched with analytical thinking
A love for speaking to people and solving problems
Demonstrate the ability to work effectively in a team
A honed attention to detail
A hunger and ability to learn new concepts quickly
A love for process and optimising processes for effectiveness, scale and efficiency
Comfortable with writing technical articles
Growth Opportunity
Recruits who demonstrate leadership and management qualities will be considered for promotion to Product Support Lead role.
It's Great, But Not Required, If You Have:
A degree in Engineering or Computer Science
Familiarity and experience with Windows and Linux operating systems
Familiarity and experience with Identity systems
Familiarity and experience with Web filters / Next Generation Firewalls
Familiarity and experience with Microsoft 365 and Google Workspace Administration
Additional Information:
The unique contributions of all Saasyans are essential to our success.
To make sure we continue to incorporate everyone's perspectives and experience in our products and culture, we never discriminate on the basis of race, religion, national origin, gender identity or expression, sexual orientation, age, or marital, veteran, or disability status.
All your information will be kept confidential according to EEO guidelines.
About Saasyan
Saasyan is a leader in AI-Powered Online Student Safety for K-12 Schools.
With the mass adoption of technology in the classroom and with remote learning, the online safety of students is top of mind for parents, is a high priority for school leaders and is a non-trivial problem for school IT teams.
Saasyan helps schools ensure the online safety of their students with flexible cybersecurity controls for K-12 classrooms, advanced alerting of cyberbullying & self-harm, and easy reporting of student online activities.
Integrating with the world's leading identity, cybersecurity and collaboration platforms already used by schools, Saasyan's all-cloud solution is quick to setup and delivers immediate value.
Today we serve over 400,000 students across 650 government and non-government schools.
Founded in Australia and led by seasoned technology entrepreneurs, we are in fast scale-up mode and are now expanding into the US market.
Our mission has just begun. Are you coming onboard?
Apply For This Job
Please send a thoughtfully written cover-letter and resume through this posting.