Saasyan Wins AWS Cloud Innovation Award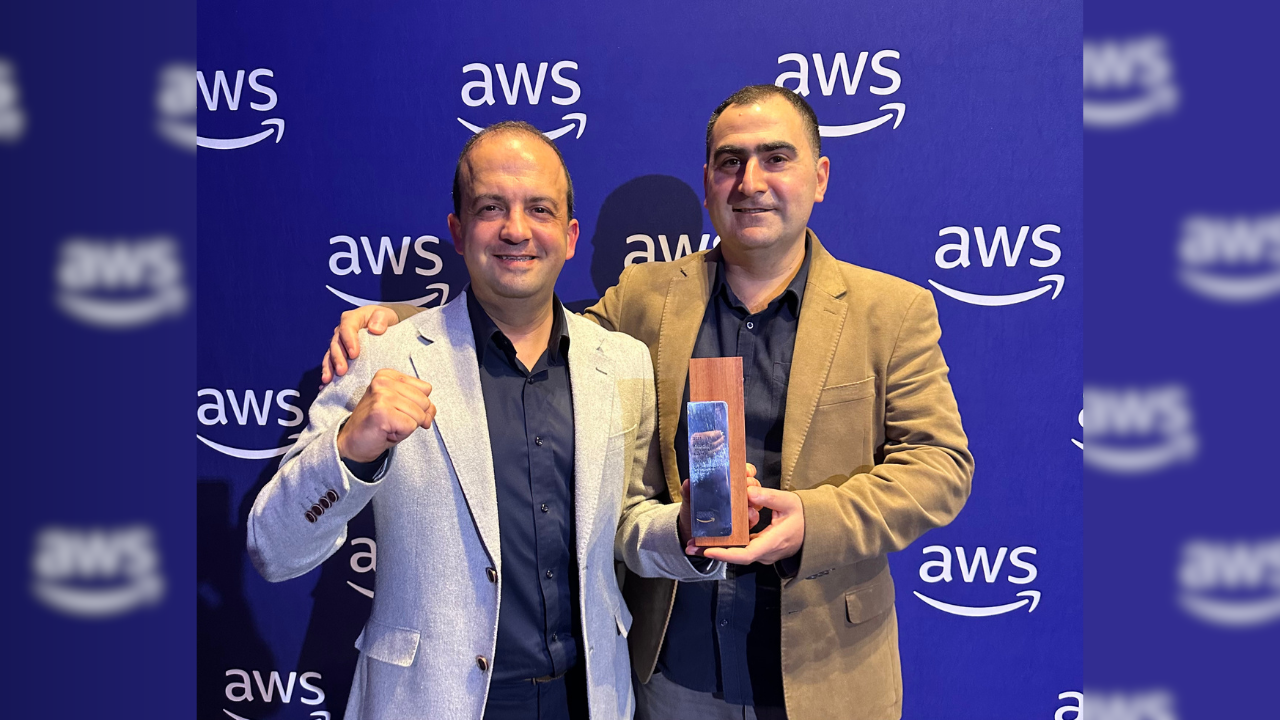 Saasyan brings home the Industry Innovation award for Education at the AWS Australia and New Zealand Partner Summit 2023 for our AI-powered online student safety solution, Assure.
Saasyan enables schools to address online safety and wellbeing concerns such as cyberbullying, self-harm, threats of violence, online grooming, and image-based abuse.
Our AI-Powered, cloud based solution, has been rolled out to over 700 schools across Australia and New Zealand, including for a whole of government schools' solution for the Department For Education South Australia.
"We're honoured to receive this innovation award and thank AWS for the recognition" said Sidney Minassian, CEO of Saasyan, "Furthermore, we are privileged to be working with innovative and forward-thinking customers such as the Department for Education South Australia, who are committed to providing best-in-class and safe digital learning environments for their students and teachers".
By tapping into data and technologies already used by schools, Saasyan Assure uses AWS services including Amazon Elastic Compute Cloud (Amazon EC2) and Amazon Elastic Block Store (Amazon EBS). We currently monitor and analyse over 130,000 messages and logs per second including web searches, website visits, videos, chat, email, images, and documents.
"It's rare to find a provider committed to driving technology outcomes that best benefit the students and teachers we serve across South Australia. Saasyan has gone above and beyond what we expected" said Dan Hughes, Chief Information Officer, Department for Education, South Australia.
Assure is powered by multiple artificial intelligence and advanced analytics including:
Crowd-sourced words and phrases dictionary, shared among the global community of customers

Fuzzy logic & near-term analysis for detecting misspelt words

Natural Language Processing to pick up context

Cohort analysis to identify outliers

Recurrence analysis to detect alarming patterns

Safe-image AI to identify sexually explicit images

AI-powered online grooming alerts to identify inappropriate communication between an adult and a child
A
bout Saasyan
Saasyan is a leader in AI-Powered Online Student Safety.
With the mass adoption of technology in the classroom and with remote learning, the online safety of students is top of mind for parents, is a high priority for school leaders and is a non-trivial problem for school IT teams.
Saasyan helps schools ensure the online safety of their students with advanced​ student safety & wellbeing risk alerts, comprehensive​ online activity reports & analytics, and flexible​ web filter controls ​for K12 classrooms.
Integrating with the world's leading identity, cybersecurity and collaboration platforms already used by schools, Saasyan's all-cloud solution is quick to setup and delivers immediate value.
Today we serve over 400,000 students across 700 government and non-government schools.
Our mission has just begun.