AI-Powered Student Safety Solution for Microsoft 365 Teams Chat and Outlook Email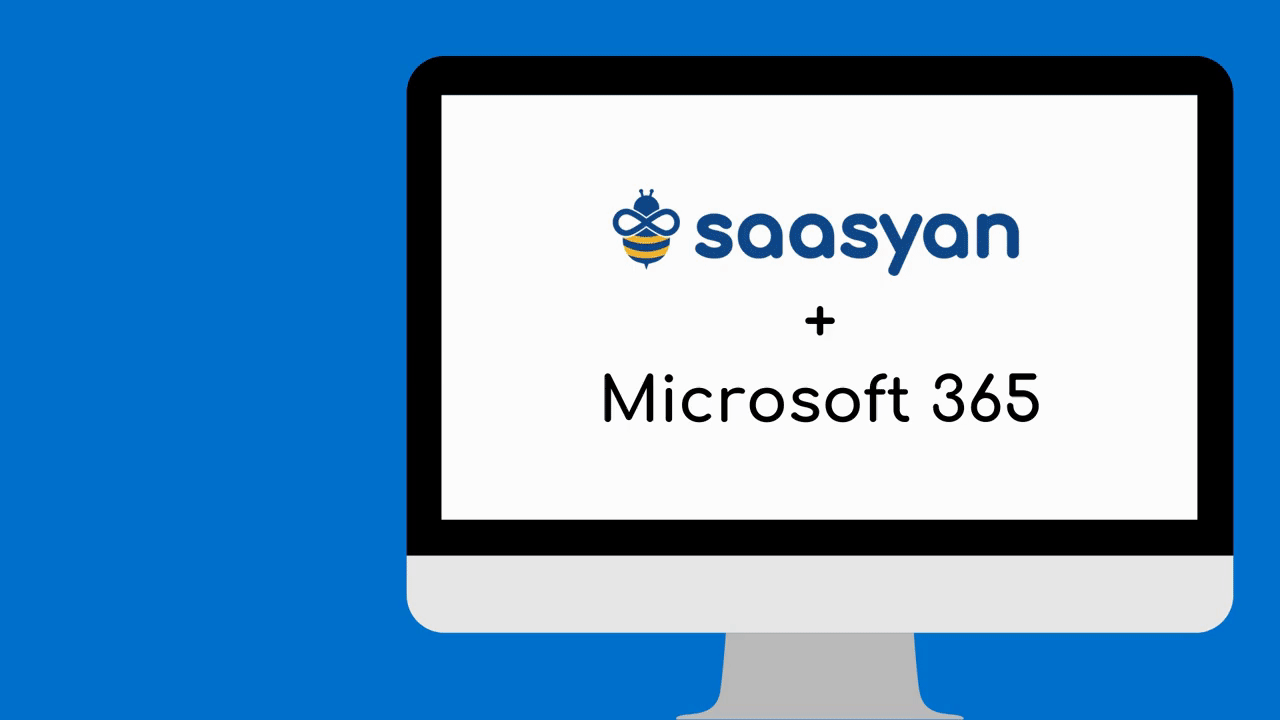 Saasyan Assure leverages technologies already used in schools to deliver advanced​ student safety & wellbeing risk alerts, comprehensive​ online activity reports & analytics, and flexible​ web filter controls ​for K12 classrooms.
Monitoring Microsoft 365 Teams Chat & Outlook Emails
With the Saasyan Assure API Connector for Microsoft 365, schools are able to apply Assure's advanced analytics and AI features to monitor Teams Chat and Outlook Emails to detect, alert, investigate and report concerning student safety and wellbeing issues.
Applying Advanced Analytics & AI
Assure applies advanced analytics and AI across all student digital activities, including in chat, email, search, websites, social and videos with:
Crowd-sourced words and phrases dictionary to identify harmful words and phrases
Fuzzy logic & near-term analysis to identify misspelt harmful words and phrases
Natural Language Processing to identify harmful context in search, chat, emails and video titles
Cohort analysis to reduce false-positive alerts and to identify anomalies
Recurrence analysis to identify patterns in behaviour that needs attention
Alerting & Reporting
When dangerous or harmful behaviours are detected by Assure across any student digital activity over the school network, an Alert is immediately recorded in Assure is made available in the Assure Dashboard, Reports and Alert Emails.
Example Alert From A Bullying Incident Captured By Assure In Microsoft 365 Teams Chat
1) With the Saasyan Assure API Connector for Microsoft 365, this (fictitious) school is now monitoring Teams Chat and Outlook emails.
2) In this example, Teams Chat message, Assure has identified a wellbeing incident where the sender has sent a message "You're a waste of space and have no friends Nikola" to Nikola Tesla.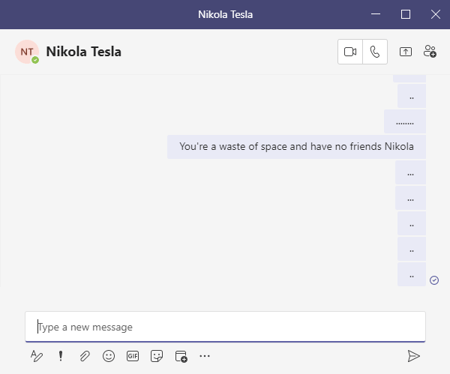 3) This is recorded as an Alert and is immediately available in the Assure Dashboard and Reports.