Saasyan Assure Supports Cisco Umbrella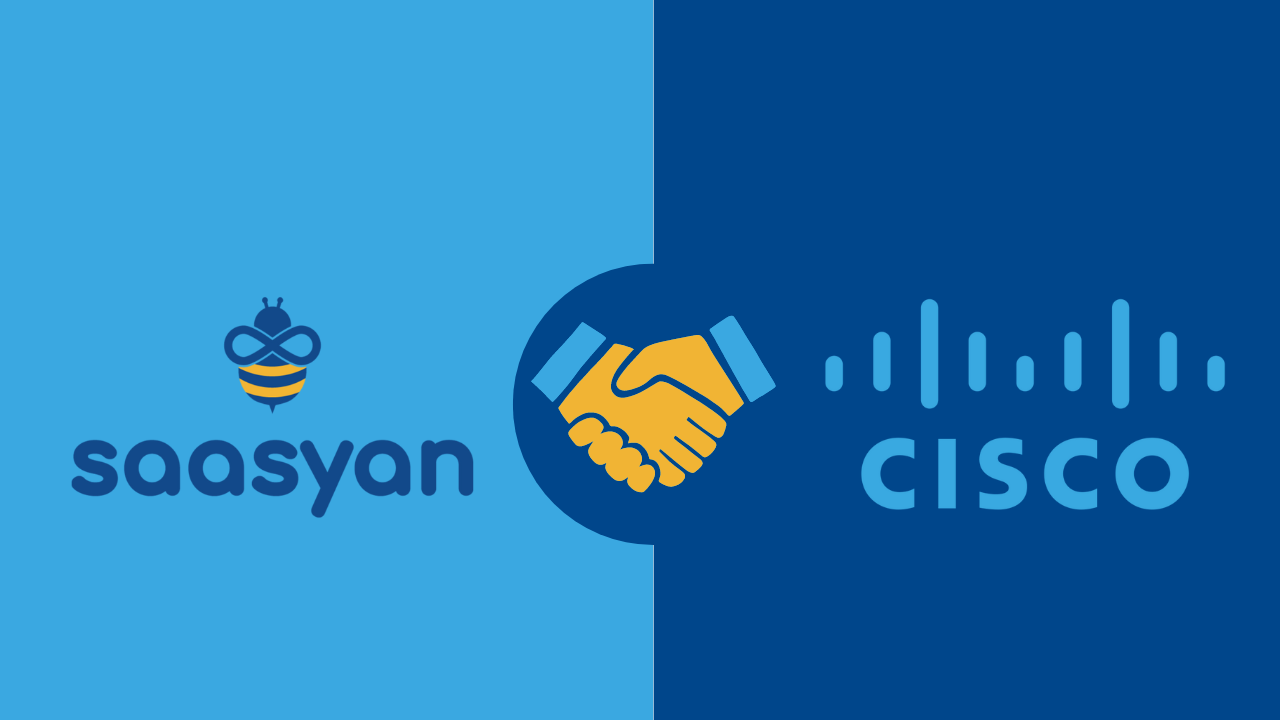 A Flexible, Cloud Delivered

Solution

For K-12 Schools
Saasyan integrates with Cisco Umbrella to offer K-12 schools a reliable, cloud-delivered solution that leverages best-in-class cyber security and student safety.
Cisco Umbrella offers flexible security for schools by combining multiple security functions into one solution, so users can extend data protection to any device, across any location. Saasyan Assure integrates with Cisco Umbrella to provide schools a safe environment for their students on the internet.
The Saasyan Assure solution integrates and leverages data and technologies already deployed in schools, like Cisco Umbrella's cloud delivered-firewall, and applies AI and advanced analytics to monitor, alert and report across all student digital activities.
Solution Overview
Assure pulls Cisco Umbrella DNS and Proxy logs from a designated AWS S3 bucket in near real time. Using this rich data set, Assure's analytics can detect high-risk student behavioural and emotional indicators early.
Cisco Integration Architecture: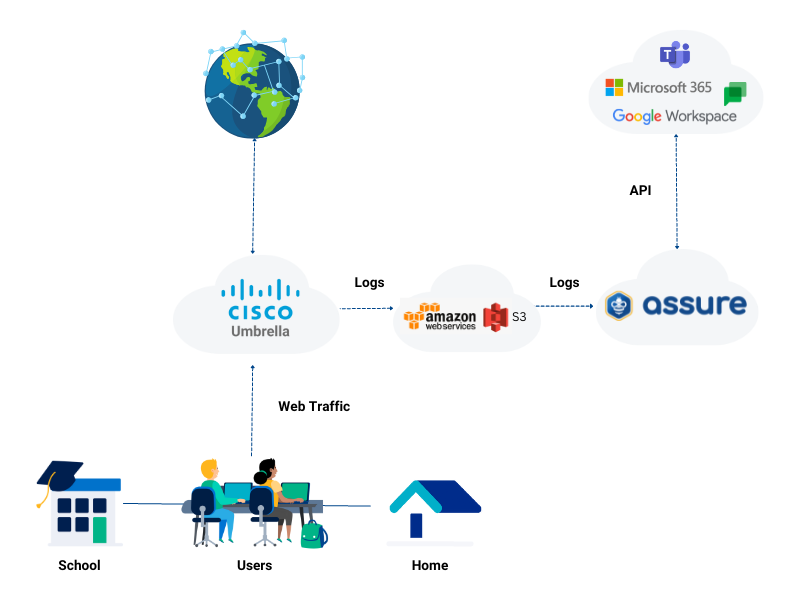 Benefits For K-12 Schools
With Saasyan's integration with Cisco Umbrella, schools now have:
K-12 Centric Student Safety Alerting
Using artificial intelligence and dictionary-based matching techniques Assure determines if trigger words and phrases are being used in search engines, video titles, chat messages and emails.


Assure uses artificial intelligence to monitor documents and images in students' online drives to detect and alert any harmful content.



Self-serve Reporting
Designed for ease of use by teachers, well-being professionals and other school staff, Assure's ready-to-use reports quickly and simply display student digital activity.
Deep insights and alerts into Google Workspace and Microsoft 365
The Saasyan Assure API Connector for Microsoft 365 and Google Workspace, allows schools to apply Assure's advanced analytics and AI features to monitor Teams Chat, Outlook Emails, OneDrive, Google Chat, Gmail and Google Drive to detect, alert, investigate and report concerning student safety issues.