Saasyan + Fortinet
Comprehensive, Cloud-Based Online Student Safety
A Fortinet Fabric-Ready Partner, Saasyan integrates with Fortigate next-generation firewalls, Google Workspace and Microsoft 365 to provide an all-cloud solution that is comprehensive, quick to setup and delivers immediate value.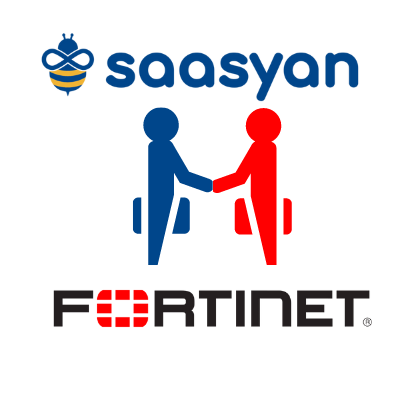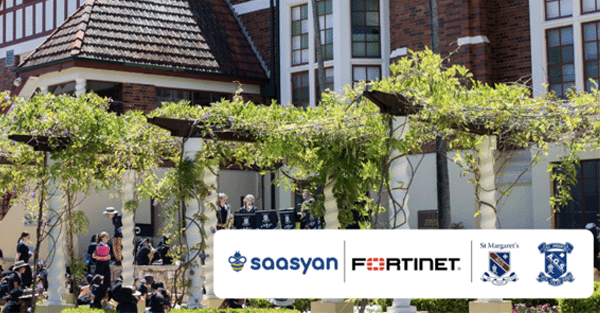 Saasyan & Fortinet Solution - Case Study
Saasyan Assure presents St Aidan's and St Margaret's staff with a user-friendly web-based interface providing valuable student internet usage information in real-time.
Assure also provides staff with a simple and reliable system to create and schedule reports without IT assistance.
Learn how Saasyan Assure + Fortinet have improved the online student safety for St Aidan's and St Margaret's students.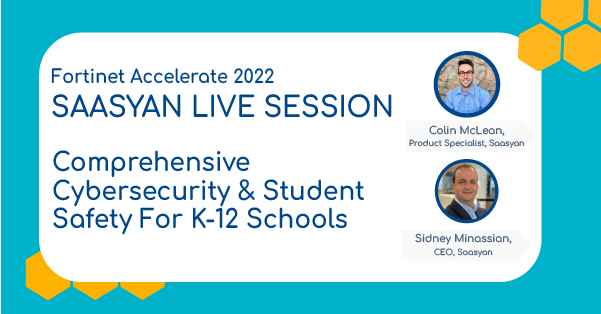 Fortinet Accelerate 2022: Comprehensive Cybersecurity & Student Safety for K-12 Schools
In this session we will cover how Assure safeguards student online activity by providing flexible cybersecurity controls for K-12 classrooms, advanced alerting of cyberbullying and self-harm, and easy reporting of student online activity.
Learn more about how Saasyan and Fortinet are working together to ensure the online safety of students.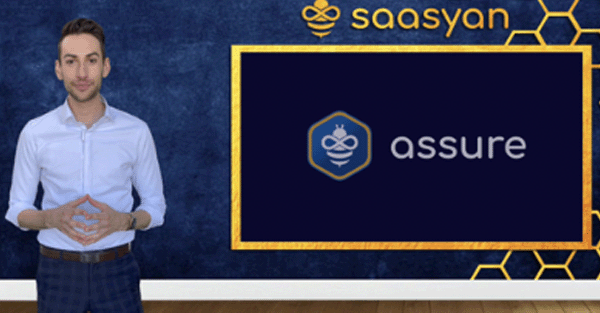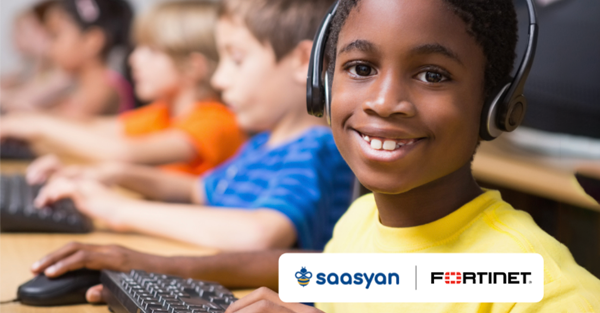 Watch Assure On-Demand Demo
AI-Powered Online Student Safety SaaS Solution, enabling K-12 Schools with:
flexible cybersecurity controls for the classroom.
advanced alerting of cyberbullying & self-harm - across all online activities, including in chat, email, search, websites, social and videos.
easy reporting of all student online activities.



Saasyan Assure & Fortinet Firewall - For School Cyber Security & Student Safety
Saasyan and Fortinet have partnered to deliver an industry-leading online student safety solution to address challenges created by network misuse, security breaches and high-risk student behaviour online.
Saasyan Assure, in conjunction with FortiGate NGFWs, enables schools to go beyond the network layers in their mission to protect their students and network from the dangers of the online world.
Book a Live Demo Today
Book a 30 minute Live Demo to learn more about Saasyan Assure and have the opportunity to ask questions to our Product Specialists