Sassyan & Fortinet - Case Study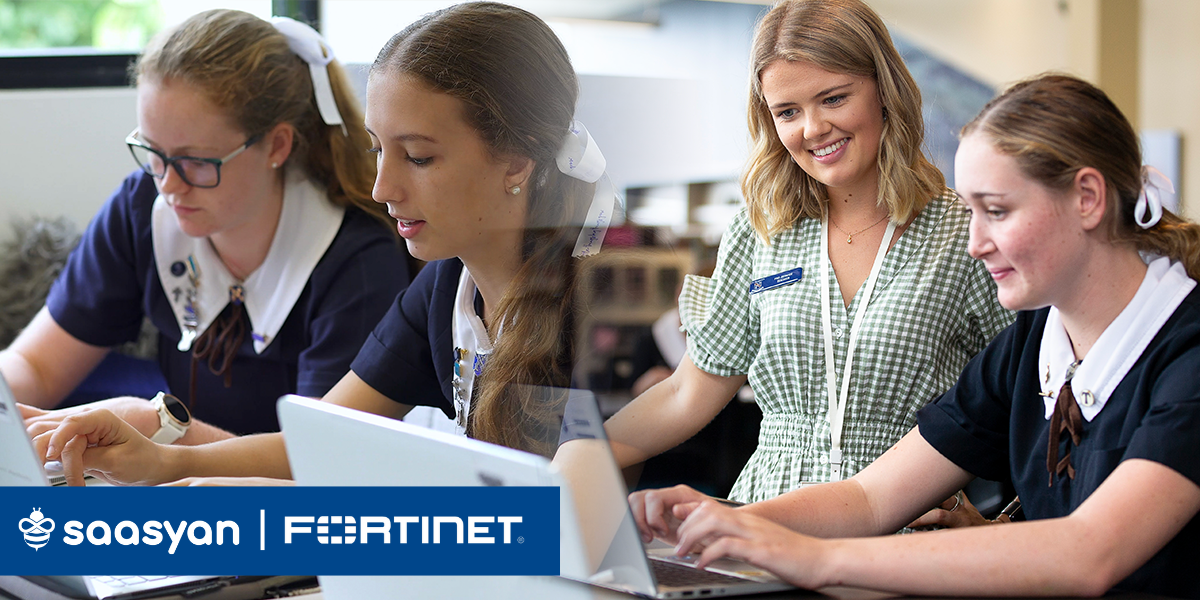 St Aidan's and St Margaret's Anglican Girls' Schools
The Saasyan + Fortinet Solution Enables Two Australian Schools To Help Ensure The Online Safety Of Their Students.
'Assure has been a great find for us. It surfaces a lot of very pertinent information we previously were not able to see.'
Greg Anderson, Chief Information Officer, St Aidan's and St Margaret's
The information technology team at St Aidan's and St Margaret's Anglican Girls' Schools needed a flexible approach to controlling and monitoring internet usage for its students.
However, the only way to achieve this with a small IT team was through automation and self-service capabilities.
Having had success with FortiGate Next-Generation Firewalls to protect its network edge from cybersecurity threats in the past, the schools partnered with Saasyan to add a comprehensive, could-based, online student safety capability to their existing FortiGate NGFW.
The integration of Saasyan and the FortiGate NGFW enables schools with:
advanced alerting on cyberbullying, self-harm, online grooming and threats of violence;
easy reporting of student online activities and;
flexible cybersecurity controls for K-12 classrooms.
This allows teachers and wellbeing leaders the ability intervene on student issues proactively all while freeing up time and resources for the schools' IT team.
Learn how this solution for St Aidan's and St Margaret's ultimately helps staff and students improve online safety and education outcomes in this case study.