50 Applications For School IT: A Comprehensive List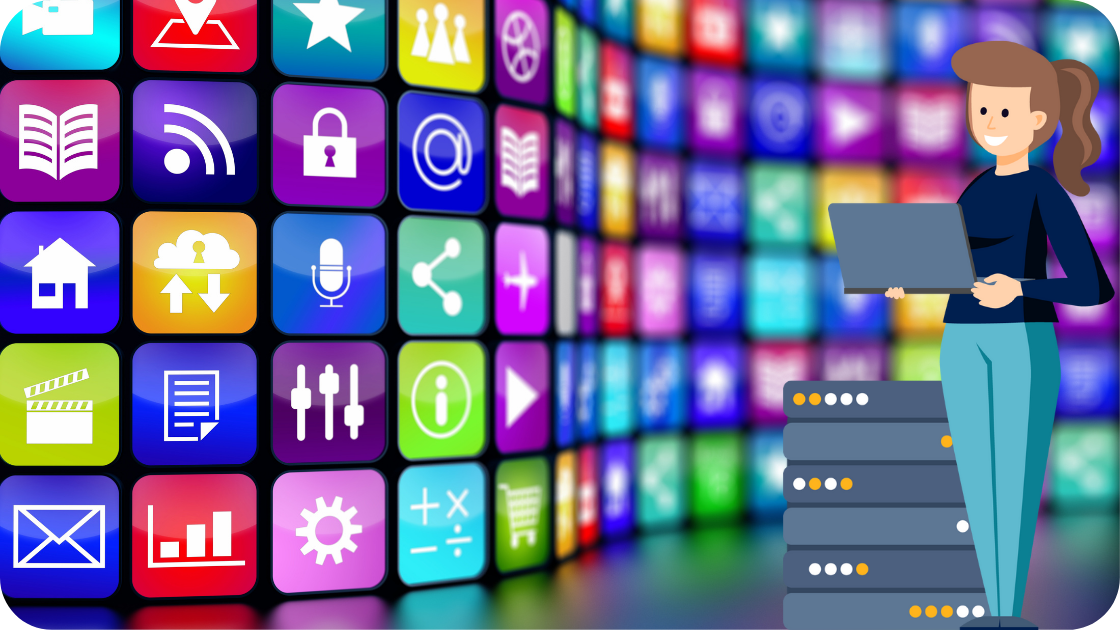 In a digital world, the way we teach and learn has changed. With many different applications out there for schools to use, it can be difficult to decide which ones are best suited for your school.
We have compiled a list of 50 applications in alphabetical order (within each category) that will help you get started with choosing what is right for your school - from productivity tools and educational apps to some fun ways to engage students in technology.
Table of Contents

Identity Management Systems
Security & Firewalls
Learning Management Systems
School Management Systems
Educational Resources
Identity Management Systems
Single Sign-On (SSO) solution created by Microsoft, Active Directory Federation Services(ADFS) is a component to Windows Server operating systems. For applications that are not capable of using Integrated Windows Authentication (IWA) through Active Directory (AD), ADFS provides users with authenticated access.
Azure Active Directory is a cloud-based identity management service that allows users to manage their directory and access services with a single sign-on. It is designed for the needs of organisations that need a scalable and secure authentication service. Azure Active Directory features include single sign-on to access all your cloud applications in Office 365; comprehensive security capabilities with Multi-Factor Authentication across devices and browsers; enterprise-grade admin tools from self-service password reset, bulk user provisioning to group management.
Integrate most well-known education applications securely with Cloudwork identity access management system. Cloudwork uses SAML, the open data standard for exchanging authentication and authorization data to meet regulatory requirements while supporting schools in meeting these same standards.
Okta is the leading identity provider that connects to any application in real-time. Okta provides an enterprise-grade, cloud-based single sign-on service for developers and enterprises. With Okta, users can log in to all of their company's apps with a password or certificate from anywhere without installing software on their devices.
All your online accounts in one place. Onelogin is a new way to log in to all your favourite websites with just one account. In addition, you can store passwords and personal information securely, without the need for another password manager or app.
Security & Firewalls
Take remote control of any incident and protect your network against advanced threats from anywhere. Offer your school faster connections even in challenging indoor or outdoor environments. Access powerful metrics which help you optimise the use of Cisco Meraki.
One solution with multiple security functions that allows you to extend protection effectively to your users everywhere to devices, remote users and other distributed locations. Protect your schools from phishing, malware and ransomware attacks and have visibility across all your devices. Cisco Umbrella's intelligence lets you uncover current and emerging threats.
Fortinet FortiGate firewall can help keep your data safe and protected from damage. It is a firewall that monitors network traffic, which means that it has a broad view of all the data flowing through the network and alerts you if there are problems. Fortinet also provides antivirus protection to detect, prevent, and remove viruses from protected devices
Palo Alto Networks is an advanced protection company that offers network security and malware detection. The networks firewall blocks unauthorized access to your business' network. It also scans for and blocks malicious activity and provides a central hub for all of your business's security operations.
Sophos provides a range of security solutions for businesses and consumers. The company is well-known for its antivirus protection, but it has other offerings as well: firewall protection, network protection, spam filters and parental controls.
Zscaler is a cloud-based access security provider that offers virtual private networks, or VPN, to businesses and individuals. It is used for secure browsing, file sharing, online banking and much more. The software encrypts the data and scans it for viruses before passing it to your device while protecting you from malicious malware.
Learning Management Systems
Deliver digital learning tools that work for students and educators. AvePoint's platform brings together the best of education with technology to empower teachers, enable a personalized experience, and increase classroom efficiency at all levels. Backup, archive, monitor, publish and manage Office 365 content with AvePoint.
Canvas is a learning management system that offers instructors the ability to create and share content with their students. A popular e-learning platform that provides various tools for the modern classroom, such as video lectures, interactive lessons, discussion boards and mobile apps. Teachers can customize and share their course content on any device, making it easy for them to continue teaching when away from school.
Get evidence-based insights on how your students learn on the computer with edQuire. The software learns about student engagement, computer literacy and internet search skills giving teachers immediate and individual feedback based on the data collected.
Firefly is a secure, collaborative platform that simplifies school communications, progress tracking and lesson management. Engage the whole school community and ensure that everyone can keep learning, also during remote learning. Firefly's Firefly Young Learner allows schools to share information with parents, ensuring a well-working home-school partnership.
Frog is a learning management platform that offers teachers the ability to create interactive online courses. It features tools for the modern classroom such as video lectures, interactive lessons, discussion boards and mobile apps. Teachers can customize and share their course content on any device, which allows them to teach when they're away from school. As educators continue to face increasing demands, Frog's flexible, collaborative environment is designed to help them control their schedules and address these demands without losing sight of what really matters: teaching.
You've probably heard of Google Classroom, but we still wanted to include it in our list. It's a free application for teachers to share and organize assignments with their students. Google Classroom provides many benefits, including teachers' ability to create groups, assign specific tasks based on student roles, and even send reminders to parents about upcoming homework assignments through email.
Schoolbox is a cloud-based learning management system that makes it easy for teachers to post assignments, share files and communicate with students. It has many features that streamline the day to day tasks in many ways, such as allowing teachers to set and grade homework and giving students a calendar view of all their assignments. It also includes features like progress monitoring, data reports, and classroom management tools. In addition, Schoolbox is designed to make learning more effective, interactive and fun through its web-based application that can be accessed from any device.
SchoolworX gives all needed information of your students when you need it the most. With intuitive data entry, extensive reporting and analysis, SchoolworX helps educators to better track and report on a broad range of issues that affect learners. Designed as a school-focused web application, the platform delivers crucial information about your students when you need it.
The uEducateUs platform is an online school system designed to make administrating schools and classrooms easier, track student activities in the classroom or working from home, and improve communication between staff, teachers, students and parents. The uEducateUs platform offers a large range of features designed for everyone in the school community.
School Management Systems
Maze lets you access all the information and functions that you need to manage your school. Thanks to its modules, if a new function is needed, it can be added anytime without disrupting other processes in Maze's system.
Visualize your school data in new ways and use insights to make decisions for your community. Compass Education has tools that cover attendance, communications, payment, consent, onboarding and assessment, and events. Compass also comes with a mobile app so that you can access student data on the go.
Looking to eliminate costs and complexities of software-based systems management? Now, who wouldn't, right? Dell KACE is a powerful management appliance that provides a fully integrated systems management solution for your IT department. Flexible, intelligent, self-maintaining and easily deployed, Dell KACE may just be the answer for your school.
Edumate is a SaaS digital learning and education management system that offers unparalleled communication and connectivity between schools, families and students. It provides an integrated suite of modules for administration, school-wide information management, student engagement tools, parental engagement tools and data analytics to give educational institutions the ability to configure their own systems flexibly.
Edval is used by high schools, colleges, and other educational entities that need to schedule classes or exams on a large scale. Edval's powerful algorithms generate schedules in seconds, making it easier for the schools to assign students and resources without worrying about conflicts.
Elcom comprises of a team of developers delivering efficient technologies to companies in different industries. Elcom has also solutions for schools such as an LMS which enables schools to create, deploy and manage in-depth training and eLearning systems. You can create a variety of courses and automatically register your users. Improve the performance both for internal and external audiences.
Engage's mission is to help Independent Schools improve efficiency, communication and accountability through their multi-faceted, integrated platform. Engage provides a powerful and flexible system that delivers effective communication, control, reporting and insight across your school. In addition, the system links admissions departments with everyday teaching operations seamlessly without the need for one individual to do all of it themselves.
This applicant should probably have its own main category as it is more used for HR purposes, but the main idea is that you see it here on the list and may even find it the missing piece at your school. When onboarding new employees HROnboard helps you to get rid of repetitive and manual work. It takes time to recruit new people, so why not speeding up that process?
Comprehensive cloud-based analytics service with ready-made dashboards and alerts using your school's data. Built on the Intellischool Data platform, Albitros gathers data from different applications at your school providing you with helpful insights.
Using Apple at your school? Jamf helps to maximise the impact of Apple technology at your institute with three solutions: Jamf Connect, Jamf School and Jamf PRO. All the solutions are tailor-made for the modern classroom and Mac lag.
Looking for a school management solution that is modular and you can customise it for your needs? MonitorBM offers just that allowing you to fit a powerful solution into your budget and school size.
Manage the complete student life-cycle with PCSchool which gives you the tools for enrolment, timetabling, assessment and reporting, attendance, alumni management and graduation. Fits for both large and smaller campuses, and works flexibly with your existing systems.
Easy to use school administration software? Yes, please! Also, one that's affordable? SchoolPRO might then be an option for your school. Manage the day-to-day administration of your school community and integrate with your other systems. Get a solution that has been set up for your school's unique needs.
Communication with parents is a lot easier nowadays than ever before. With Schoolstream you'll join thousands of principals, directors and business managers to engage with parents everywhere. The mobile school app sends alerts, news, notes, reminders, newsletters and more to keep parents informed at all times.
Sentral is a school management system powered by Microsoft. Sentral provides an extensive education software solution for schools. It was created by educators for educators and offers different solutions in regards to wellbeing, attendance, assessment and reporting, school management, payroll and parent communication.
Give your teachers more time and better insights with the help of SEQTA. The platform provides teachers with insights that make better decisions about their work possible while eliminating admin from their day-to-day activities. Facing tighter budgets and limited resources, schools can now allocate human capital more effectively between teaching and administrative roles.
Connect your whole school community with Synergetic and record information about the entire school community. Synergetic has a broad scope offering features for HR administration, Finance and Payroll, Student and Parent records, and IT. The platform can be used by schools of variable sizes; for 100 to more than 2000 students.
Help streamline your school's processes with TASS' centralised school management & portal solution that connects your entire school community. Share information, reduce administrative complexity and maximise productivity. TASS' comprehensive set of workflows enable you to digitize processes and connect people with tasks in minimal time.
Timetabling Solutions has been developed and supported by professional timetablers, and over 60% of independents schools within Australia uses the software. The software helps them construct, manage and publish timetables in a way that's easy to use and provides a variety of different options to choose from.
Simplify the operational management of your school so that you can focus on the business side. SchoolEdge has multiple modules that can run as either separate applications or a fully integrated application with a central database. With a central database, you won't need to enter data multiple times. Select the modules you need at your schools and add more as you go (if you need).
A complete solution for your school admissions, MIS and finance needs, serving independent and international schools in 40 countries. WCBS provides specific modules such as School Admissions, where they offer integrated ERP solutions to streamline various areas of the enrollment process. It also helps schools with other key aspects like HRM Management, including payroll, compliance issues and attendance tracking, among other things.
Wonde keeps school data simplified in one portal. It acts as a protective layer between school data and third-party apps. The transit of data is encrypted through Wonde's strict security layers. As a result, you are in control of what data third-party apps have access to.
Educational Resources
Build a connected community of learners with Accessit's library management system. Built by people who are passionate about libraries, Accessit has been built to become a central hub at your schools that integrates with your other school system without compromising on security. Along with teachers, the system supports your students on their learning journey by motivating and engaging them.
Box of Books is an Australian company that supplies ebooks, digital resources and physical books. Box of Books provides educational publishers and self-published school texts in their digital booklists. They have also built an easy to use interface allowing teachers to select the books they need for their class. Teachers can also control what their students are reading as most of the materials are available on the online portal. Parents also have the possibility to purchase books for their children from both the digital and physical school booklist.
Campion provides schools with an easy way to securely transfer data between school systems so teachers can spend less time inputting information and more time teaching. With Campion Education, you can create your Resource Lists, including blended physical books and digital eBooks, customised bundles, interactive publisher content, digital subscriptions, and much more! It integrates with major LMS and is compatible with Google Classroom.
Cinglevue empowers progressive school communities by enabling authentic student-centred learning. Not an LMS, but instead a learning enablement platform giving memorable experiences for learners. Their new solution, Virtuoso, is designed around the concepts of "knowing" each student. It customizes learning strategies as it collects data every time a student interacts with the system.
Get your educational resources from one place. ClickVIew caters to primary, secondary and tertiary schools with video content resources. You'll be able to access curriculum-aligned visually stunning content, have your own video library and formatively assess your students on any topic or unit of work.
Edrolo has become a key tool for many Australian schools providing video lessons, exam practice and textbooks. Edrolo gives teachers data insights into how their students engage with the content and if they have trouble understanding certain subjects. As a result, teachers get a better view of each student's strengths and weaknesses, allowing them to plan classes that target students' needs.
Transform your lessons to become more engaging for your students with Lumio digital learning tool. A powerful tool to make your lessons more collaborative and active. Lessons can be delivered to your student's devices in a browser via Google or Microsoft Teams. This suits both for in-class lessons, remotely or in your students own their own time.
ReadCloud is a cloud-based resource for schools providing access to eBooks, digital content from leading publishers and interactive content. Teachers can use ReadCloud's dynamic platform to create collaborative lessons with annotating capabilities. Easily upload supplementary content to go alongside curriculum resources and share it with your students in a few clicks..