Saasyan Assure Integration With Schoology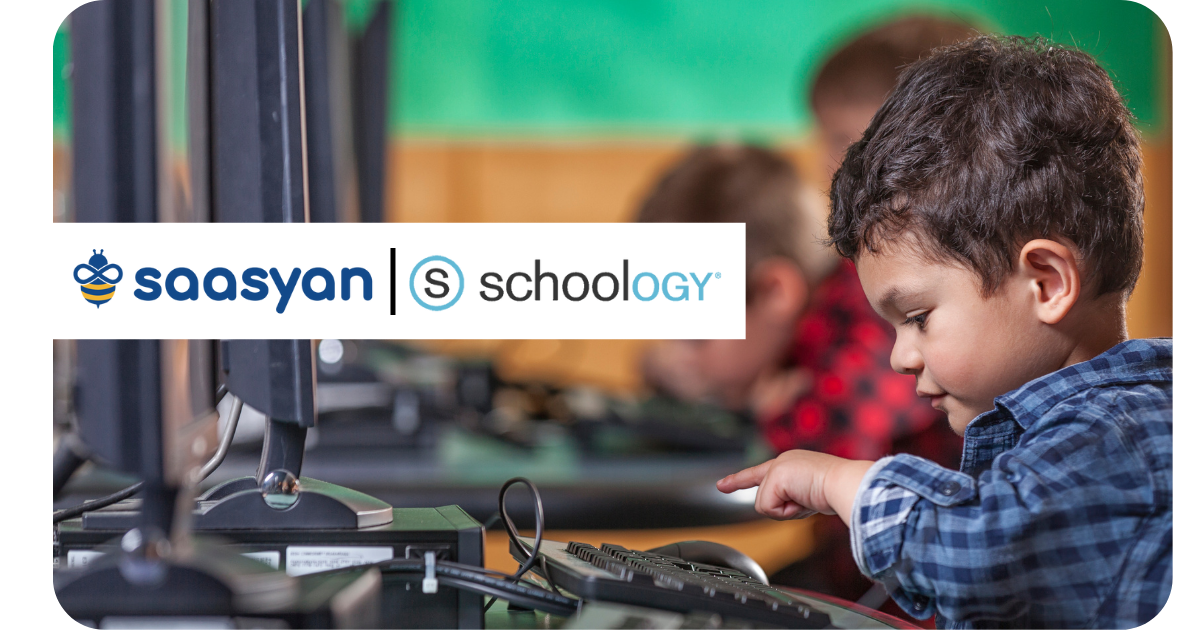 Schoology + Assure: Easy Monitoring With Classroom View
Assure's integration with the Schoology Learning Management System allows teachers to keep learning outcomes and productivity on track all from within the Schoology application.
See Student Real-Time Activity With Classroom View
Teachers can track a student's online activities in the Classroom View tab.
Teachers can see real-time activity for the last 15 minutes of the students enrolled in their class and refresh the view for up-to-date activity when desired.
Each student's name is hyperlinked to access their User Report if needed, and only Web Categories that have ratings below Average are shown. Web Categories are also colour coded based on a student's activity; red (poor), orange (fair), green (good).
6 Simple Steps to Access Assure Classroom View from within Schoology:
Log in to your Schoology account.

Navigate to your course dashboard and select the course you want to view to see student activity.


In the side toolbar, select Saasyan Assure. Assure will open in the Schoology application.

Navigate to the Classroom View Tab. In this view teachers can see real-time activity for the last 15 minutes of the students enrolled in their class.

To refresh the view for up to date activity simply click the wheel icon located in the top of the tab. The period you are currently viewing will refresh and the most recent 15-minute period will be listed in the tab.


If you wish to investigate further, select the student's name and you will be redirected to their User Report in the Assure application.
Watch this video to see how to access and use Assure Classroom View from within the Schoology application:
Assure's integration with Schoology also allows teachers to create firewall rule overrides within the application.
A rule override can allow or deny a specific web page, web categories, or web applications for a class, a student or several specific students. Each rule can be permanent, temporary, or scheduled for a specific class.
This is useful when teachers need to enable students to access permitted websites or applications needed for lessons that have been blocked by the school's firewall.
Watch this video to see how a firewall rule override is created in Schoology with Assure:

>>Learn more about Assure. Watch On-Demand Demo<<
What is Schoology Learning?
Schoology is a web-based learning management system (LMS) or virtual classroom where learners have the flexibility to learn online anytime, on their own.
Teachers can create and assign classroom activities which students can access through the website as well as through iOS, Android, and Chrome apps.
In addition, Schoology can be organised to suit any teacher's style with an array of organisation features and assignment types available for students to demonstrate their learnings as well as easily track student performance.
What other benefits can Saasyan Assure provide your school?
Assure is an AI-Powered Online Student Safety Solution, enabling K-12 schools with advanced alerting of cyberbullying & self-harm, easy reporting of student online activities, and flexible classroom controls.
By detecting and alerting schools of possible instances of abuse, Saasyan helps teachers, counsellors and IT professionals identify perpetrators and victims of high-risk behaviour and intervene proactively.