Saasyan Assure Integrates With Google Workspace To Help Keep K-12 Students Safe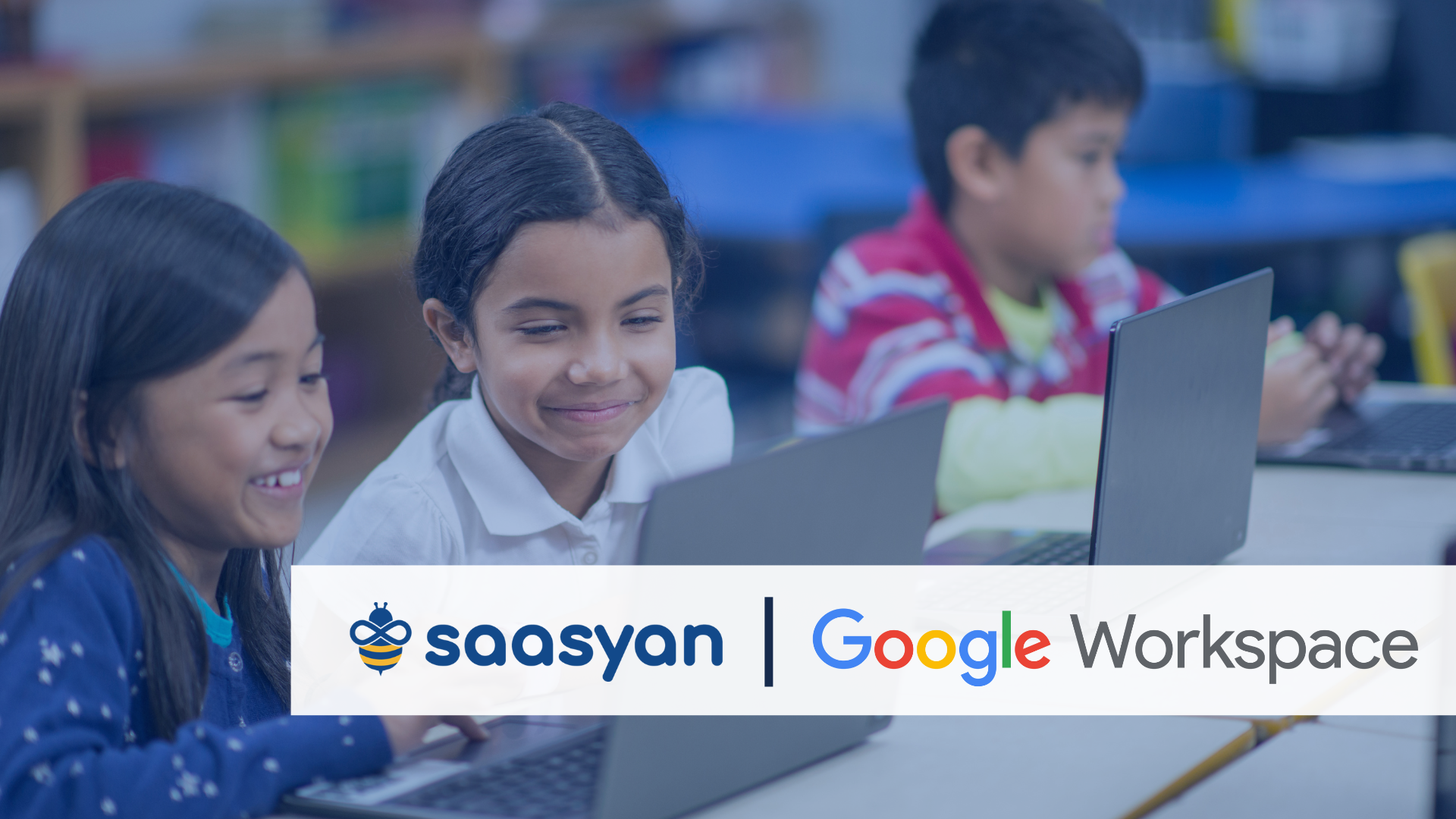 With the Saasyan Assure API Connector for Google Workspace, schools are able to apply Assure's advanced analytics and AI features to monitor all digital student activities to detect, alert, investigate and report concerning online student safety issues.
Saasyan Assure is an AI-Powered Online Student Safety solution that seamlessly integrates with Google Workspace, enabling schools with advanced alerting of cyberbullying, self-harm, online grooming & threats of violence, easy reporting of student online activities, and flexible cybersecurity controls for the classroom.
Assure's Google Workspace Integration enables:
Alerting & Reporting for Google Chat & Gmail
Assure applies advanced analytics across chat, email, search, websites, social and videos.
When dangerous or harmful behaviours are detected on the school network, an Alert is immediately recorded in Assure and made available in the Assure Dashboard, Reports and Alert Emails for wellbeing leaders, teachers and IT teams to investigate.
Alerting & Reporting in Google Chat & Gmail:
Safe Image AI To Combat Image-Based Abuse
The Saasyan Assure Safe Image AI function is available in Google Drive.
Safe Image AI helps schools combat the sharing of explicit images by scanning a students' online drive for any images containing sexual content. Any harmful images found will be flagged as an alert. You can view these alerts in the Assure Alerts History Tab where you have the option to view the flagged images.
Google Drive Alerts: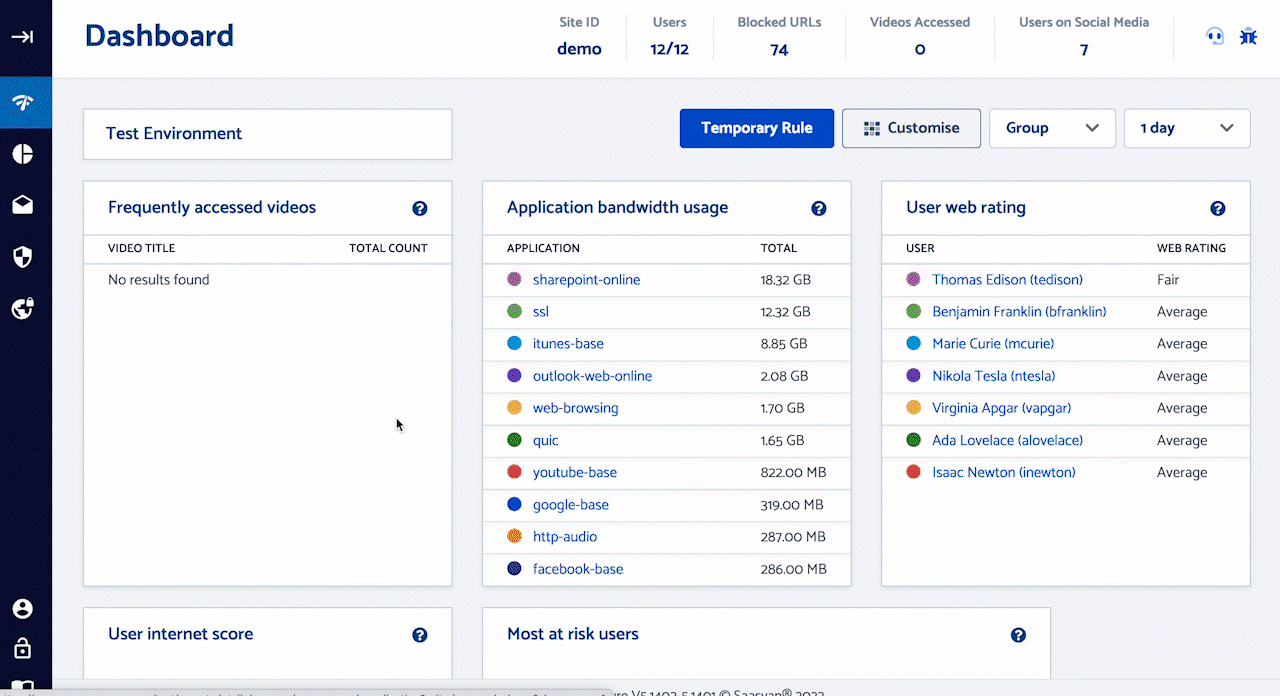 Google Docs Monitoring & Alerting
Leveraging our AI functions for monitoring & alerting cyberbullying and self-harm in email and chat, we extended this feature to monitor Google Docs as well.
Similarly to our Safe Image AI feature, with the integration of Google Docs, Assure scans all documents and any containing potentially harmful text will be flagged as alerts. In the Alert History Tab you can then view the context of the flagged document if needed.
Google Docs Alerts:
Assure Classroom View
View up to date student activity in the Classroom View Tab in Google Classroom.
Each student's name is hyperlinked to access their User Report if needed, and only Web Categories that have ratings below Average are shown. Web Categories are also colour coded based on a student's activity; poor (red), orange (fair), green (good).
Teachers can see real-time activity for the last 15 minutes of the students enrolled in their class and refresh the view for up to date activity when desired.
Classroom View:
Firewall Rule Overrides In Google Classroom
You can create firewall rule overrides easily from within the Google Classroom application.
A rule override can allow or deny a specific web page, web categories, or web applications for a class, a student or several specific students. Each rule can be permanent, temporary, or scheduled for a specific class.
You can easily keep learning outcomes and productivity are on track all from within the Google Classroom!
Firewall Rule Overrides in Google Classroom:
>>>Contact us to learn how the Saasyan Assure integration with Google Classroom can help your school.<<<