Complying With The New Child Safe Standards In Victoria Australia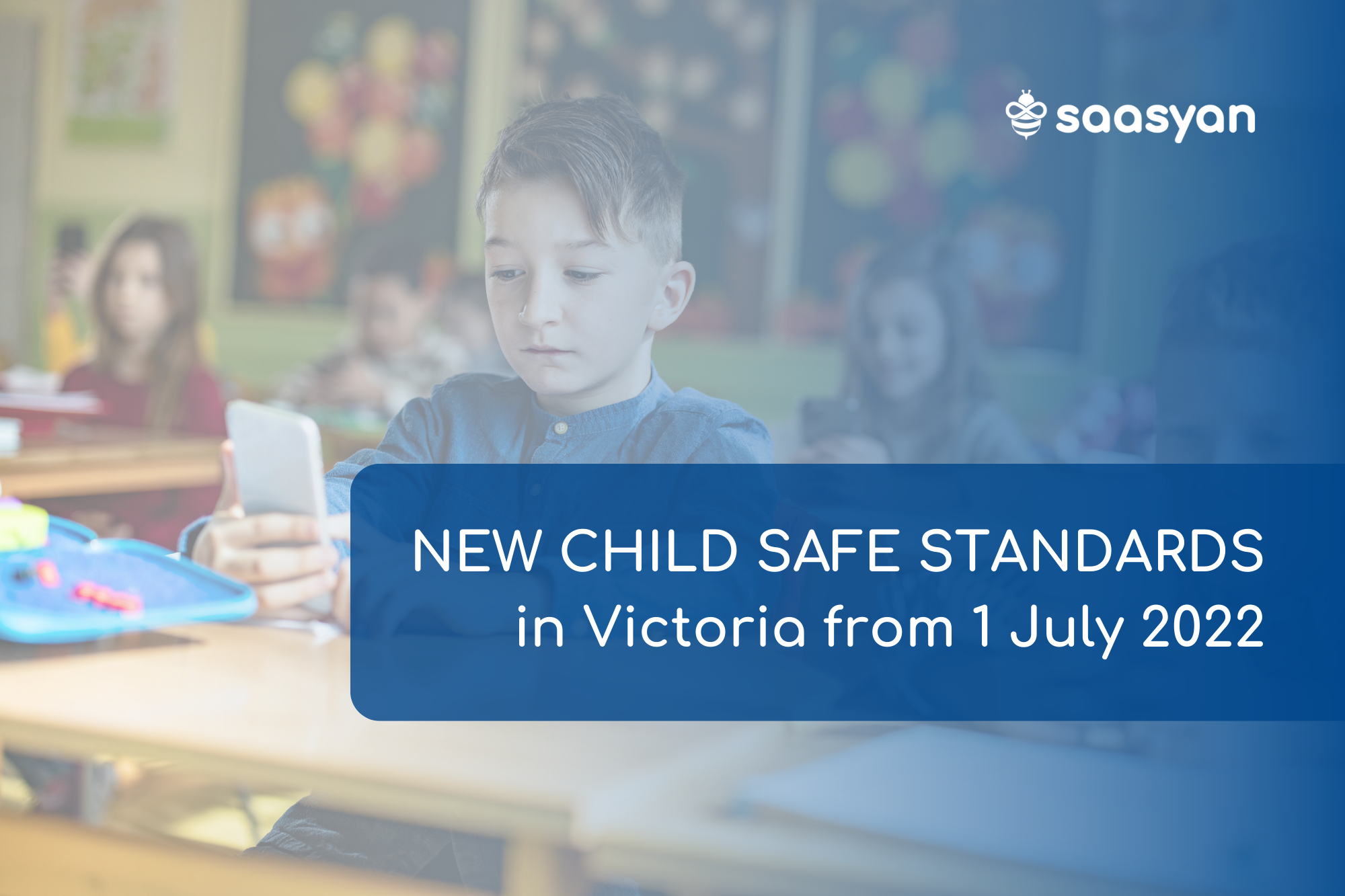 With a mission to enable schools to ensure the online safety of their students and with a belief that there is still much work to be done by all of us parents, innovators, school leaders and government policy makers, Saasyan welcomes the New Child Safe Standards that came into effect on 1 July 2022 in Victoria Australia.
New Child Safe Standards – What's changed?
In 2016 Victoria introduced Child Safe Standards to protect children and young people from harm and abuse.

On 1 July 2022, New Child Safe Standards came into effect, increasing the protection for children and young people and providing clarity for schools.

Eleven Standards have replaced the previous seven and include new requirements to:

involve families and communities in schools' efforts to keep children and young people safe
provide greater focus on safety for Aboriginal children and young people
manage the risk of child abuse in online environments.

What do schools have to do?

Schools must update their child safety strategies, policies and practices by 1 July 2022 to comply with the new Standards.

Catholic schools must follow the Catholic Education Commission of Victoria Ltd's advice and ensure that policies and procedures are approved by their governing authority

Government schools must follow Department of Education and Training advice on the differing responsibilities of the school council and principal

Independent schools must ensure their governing authority understands the obligations of Ministerial Order 1359 and approves the policies and procedures it requires.

You can learn more here https://www.vic.gov.au/child-safe-standards-education-providers
How Saasyan helps schools comply with the new Victorian Child Safe Standards.
Saasyan is a leader in AI-Powered Online Student Safety for K-12 Schools.

With the mass adoption of technology in the classroom and with remote learning, the online safety of students is top of mind for parents, is a high priority for school leaders and is a non-trivial problem for school IT teams.

Saasyan helps schools ensure the online safety of their students with flexible cybersecurity controls for K-12 classrooms, advanced alerting of cyberbullying & self-harm, and easy reporting of student online activities.

Integrating with the world's leading identity, cybersecurity and collaboration platforms already used by schools, Saasyan's all-cloud solution is quick to setup and delivers immediate value.

Today we serve over 660 government and non-government schools, including many schools in Victoria.

Forming an integral part of your school's response to complying with the 'online safety' related aspects of the Child Safe Standards, Saasyan will help with monitoring, alerting and reporting to help ensure the online safety and wellbeing of your students.

It is worth highlighting the Child Safe Standards are broader than just the 'online safety' aspects supported by Saasyan and schools must ensure they have updated their overall policies, procedures and practices to comply with the entirety of the new Child Safe Standards.

Next Steps
Watch an on-demand Demo of Saasyan Assure

Book a consultation with a Product Specialist to discuss your schools requirements.