Saasyan Safe Image AI Is Available For Microsoft OneDrive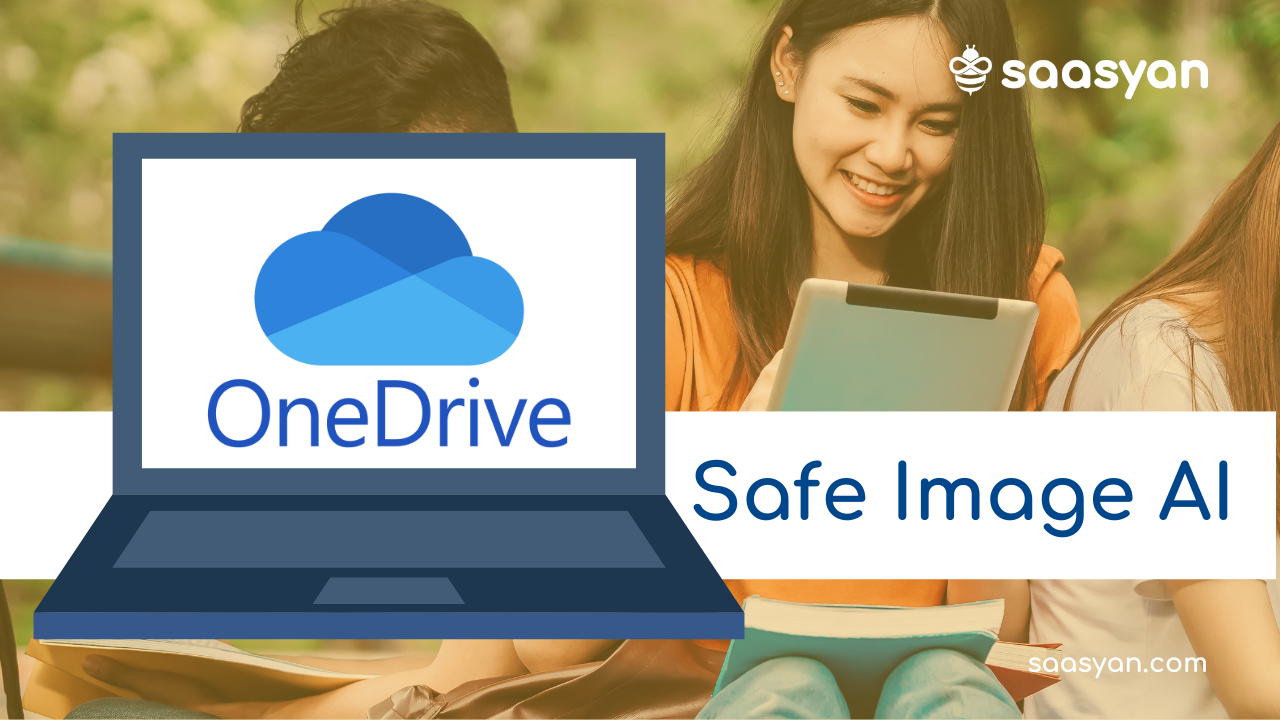 Safe Image AI Detects Images Containing Sexual Content In A Student's Online Drive
Assure's integration with Microsoft OneDrive helps schools using Microsoft 365 to detect and prevent image-based abuse, more commonly referred to as revenge porn, through actionable alerts and reporting.
Assure scans a student's Microsoft OneDrive and any images containing sexual content will be flagged as an alert. You can investigate these alerts in the Assure Alerts History Tab where you have the option to view the flagged images.
With Saasyan Safe Image AI, teachers, counsellors, and IT professionals can:
Be alerted when a student's online drive contains sexually explicit images;

Implement early intervention for the victims of image-based abuse, helping to prevent suicide and self-harm;

Quickly identify the perpetrator of the abuse and prevent a repeat offense; and

Improve the mental wellbeing of students by decreasing the prevalence of revenge porn and other image-based abuse in schools.
How To Investigate Safe Image AI Alerts In Assure In 4 Simple Steps:
Log into Assure and navigate to the 'Alerts' tab in the side toolbar.
Navigate to the 'Alerts History' Tab.
Below the 'Top 10 Users With Alerts' graph you will see the Alerts Table. Navigate to the Triggers column and type in 'onedrive.' This will filter the table to only show alerts that have been triggered by harmful or explicit content found in Microsoft OneDrive.
Once filtered, you can scroll to the Actions column where you have the option to view the full alert report as well as the explicit image that caused the alert.
How to View Microsoft OneDrive Safe Image AI Alerts in Assure:
What is Microsoft OneDrive?
Microsoft OneDrive is a cloud service offered by Microsoft that lets users store files, share them with others and access them from any device. OneDrive is commonly used by schools as part of their Microsoft 365 subscription and therefore is connected to the school network.
What other benefits can Saasyan Assure provide your school?
Assure is an AI-Powered Online Student Safety solution, enabling K-12 schools to detect and intervene against cyberbullying, self-harm, suicide, and threats of violence.
For wellbeing leaders, Saasyan Assure provides immediate alerts and scheduled reports that help wellbeing practitioners identify perpetrators and victims of high-risk behaviour.
For School IT, Assure leverages exiting technologies to provide automated data capture, alerting and self-serve reporting on student digital activities.
­­